---
ABOUT

« My work is an uprising. I make regeneration an ethic of disobedient action to protect earth by creating subversive ecopoetical presences. »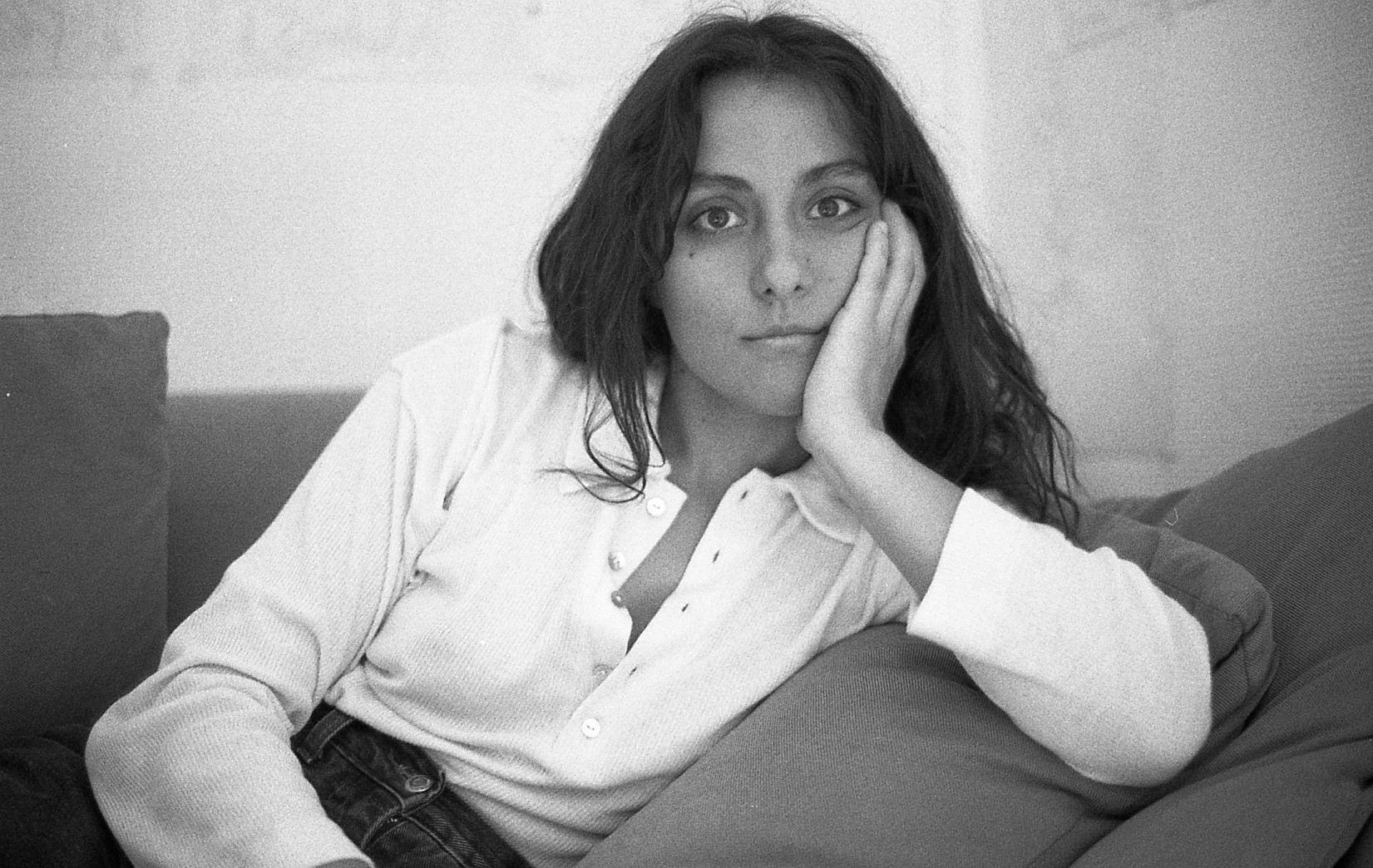 STATEMENT :

Camille Dedenise makes regeneration an ethic of disobedient action to protect earth. Her work is an uprising : by denouncing the ecological crisis, she calls to the deconstruction of relations of domination that sets appart -and opposes- human from nature. With sensibility, she expresses and draws a renewed relationship to the living.

Her work, continuously in flux, explores the idea of « eco » beyond the concept of « ego ». The artist invokes invisibles forces to say the agony of earth creating subversive ecopoetical narrations and presences. She imagines and creates new sensitive experiences, rituals, a folklore, an ecopoetical archive. This ensemble is forming an artistic ecosystem made of paintings, film, sound, texts and words, installations and textile creations. Her transdisciplinary practice takes place in her art studio and in situ in natural territories of mountains, forests, glaciers.

Embraced by the art of Camille Dedenise, the spectator experiences a rebellious oscillation within a mystical world, an insubordinate transcendence, an ecopoetical revolution.



" I grow an artistic ecosystem, eco-poetics, an eco-ethic."

BIO :
Camille Dedenise is a French and Austrian artist. Her double citizenship is a great source of inspiration, with the love for mountains where she was born, in Grenoble, and nature and her immersion in the viennese artistic culture. Camille Dedenise is since her childhood strongly engaged socially and engaged towards nature protection. She has a great sensitivity, that makes the essence of her work today. This sensitivity is coupled with a broad creativity. Camille Dedenise constantly seeks to think above norms and is eager to shape and create the worlds she has within herself.
Through art and a transdisciplinary approach continuously in flux, Camille Dedenise explores the idea of eco beyond the concept of ego, questioning human's ownership over earth, drawing a renewed relationship to the living. She has a rebellious strength and a deep belief in the power of regeneration.
Camille Dedenise graduated with a degree of Political Sciences, during which she made one year of exchange in the Université du Quebec à Chicoutimi in Canada. She also graduated with a degree of Anthropology. Then Camille Dedenise graduated with an MRes 'Arts & Languages', under the direction of André Gunthert, from the EHESS in Paris (the School for Advanced Studies in Social Sciences). She continued her academic path with a Ma Textiles Mixed Media from the Royal College of Art in London. During this Ma in textile design she collaborated with the Studio 10 of the Royal College of Art Architecture School. She was then activist with Extinction Rebellion and with Fashion Revolution. She has shown her work in UK, in Santiago in Chile, and in Paris. She also had her texts published, both in French and in English, in specialised editions.
Her plastic work is strongly linked to a rigorous research process, in the continuity of her research in social sciences, and a strong determination for independence. For example, in 2022 she made a series of days in the mountains with an eco guard in the national Parc of Vercors (France). She also organised in 2022 a residence of creation at the mountain shelter Vallonbrun in the National parc of Vanoise (France), where she was provided with food and shelter in exchange with her help for the maintenance of the shelter.
Camille Dedenise is now a professional artist established in France, who works locally in the Alps and continue to work internationally. She is affiliated to the Maison des Artistes and the ADAGP, member of la Condamine (in France), and also member of Ecoartspace, a platform based in New Mexico for artists addressing environnemental issues internationally. Her last show called « The Last Bird on Earth », took place in the art gallery HALLE 13, in Vienna, in Austria, last spring 2023. Camille Dedenise has been selected to join the ARCTIC CIRCLE RESIDENCY in spring 2024, where she will go with other artists and scientists on an expedition on a sailing boat in the archipelago Svalbard, working on the melting of glaciers.
CV
---
MANIFESTO

---
«In my practice, I explore the idea of eco beyond the concept of ego, questioning human possession of Earth, tracing a renewed relationship to the living.»