__________

TYPE : Ceramic
SIZE : 35 cm
DATE : 2022
LOCATION : EARTH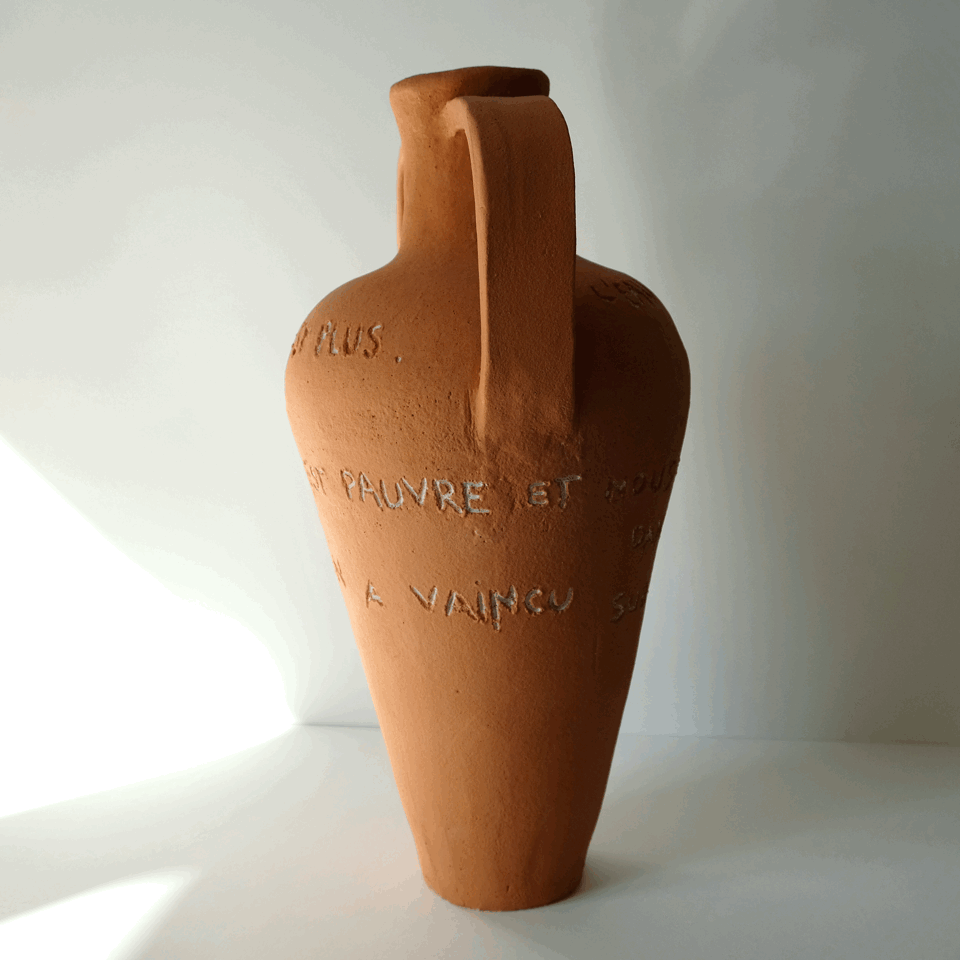 On AMPHORA, we can read engraved in French :

« WATER IS DEAD
MY SALIVA IS POOR AND WE ALL DIE IN FEIGNED AIR ON ARID LANDS, POLLUTION WON,
WATER IS NO MORE »
__________

SYNOPSIS:

The amphora is a clay made vessel used in ancient times to transport basic products such as wine, olive oil and garum (a fermented fish sauce). It was made waterproof by polishing or waxing, by pouring resin or wax into it. The object, made of two handles and a body, can vary in size and shape depending on the period, the origin and the use. The amphora is therefore a common object subject to an early standardisation, and one of the most widespread wastes of antiquity. The large quantity of amphorae produced, as well as the material resistance of the clay, makes it a preservable, resistant and durable object, allowing archaeologists to find a large number of them and in particular to trace the marketing circuits in the Mediterranean area and beyond.

Archaeology, the science of ancient things, studies the past from the material remains that have survived. The amphora is an archaeological object par excellence, because beyond its historical charge, the amphora is a strongly symbolic object (although the historical and symbolic charges cannot be strictly separated). Along with columns and statues, the amphora is a symbol of antiquity, a symbol of a vanished civilisation, of buried debris, a symbol of a past and its mysteries. The amphora is the material sign of an imaginary around a time and a place, becoming an object-prejudice, in the sense that this object becomes an attribute, which can be illustrated with the quantity of amphorae in the souvenir shops in Greece.

From these historical, material and symbolic reflections, the work AMPHORA is created.

The purpose is the following: pollution, a tragic fact of our time, has multiple consequences, and one of them is the problem of water: melting ice, polluted water, droughts, stagnation. AMPHORA represents the capitalist relationship to water: through the exorbitant production of plastic bottles in particular, standardised and resistant, which give the illusion that natural resources are unlimited and can be stolen and plundered without question. AMPHORA represents a vestige of the present in the present: the water is already missing, the earth is already dried up. AMPHORA is an empty container because the water is running out. AMPHORA will remain buried under the earth as a memory of the drought, an archaeological object of today, following the end of our civilisation. AMPHORA embodies the evil of our time, the murder of nature. AMPHORA becomes a symbol of the agony of nature due to human domination and materially embodies an alarm, yet another :
« earth is dying »
.


Archives :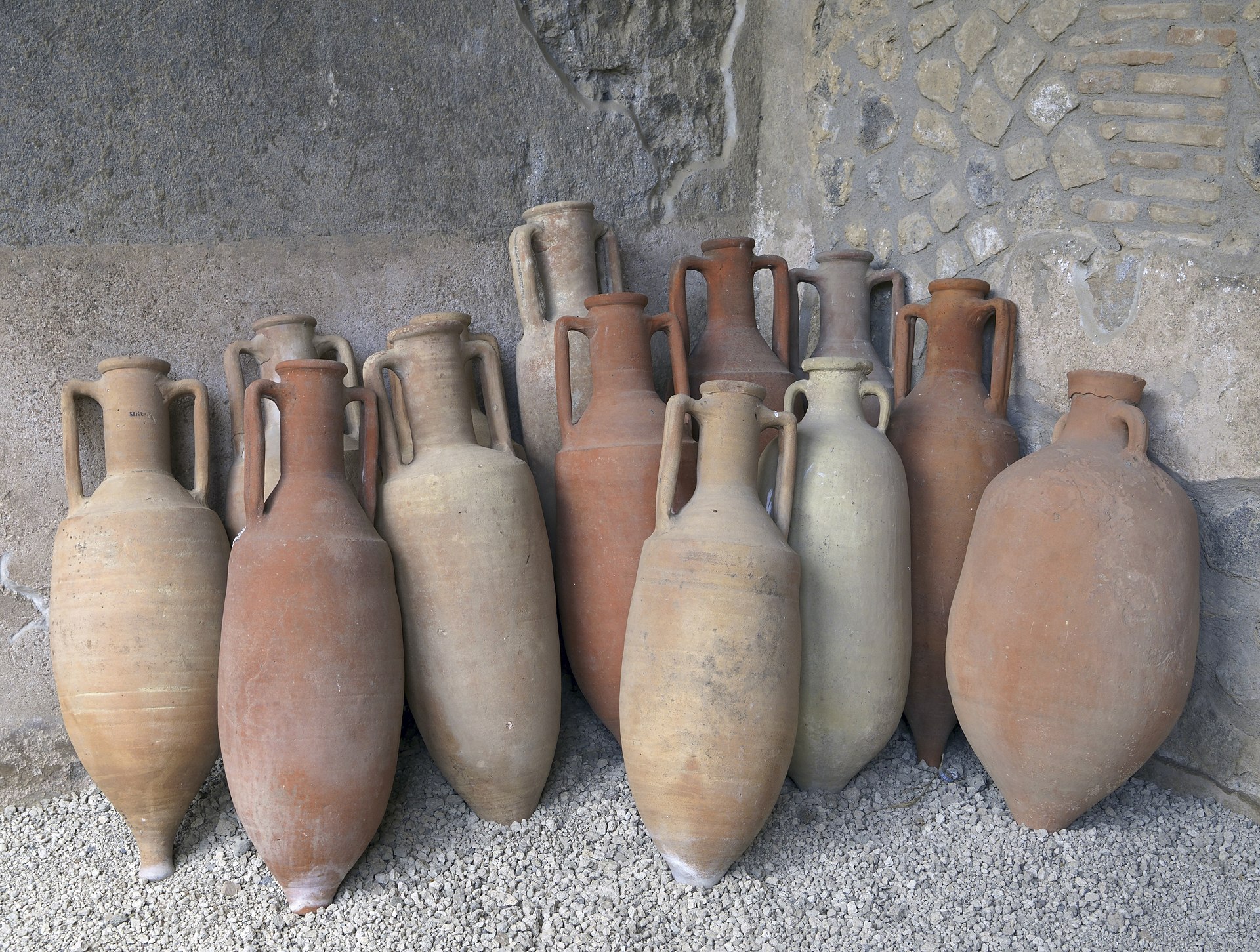 ---